AUA Innovation Nexus Program Speakers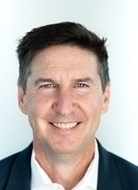 John Flavin, MBA
Founder and CEO, Portal Innovations; Co-Founder, Matter
John is the Founder and CEO of Portal Innovations and a proven leader with a track record of bringing valuable corporate, academic, and civic enterprises from concept to reality, including Advanced Life Sciences, MediChem, MATTER and the Polsky Center for Entrepreneurship and Innovation at the University of Chicago. John is Co-Founder and Chairman of Pyxis Oncology (NASDAQ: PYXS), executive chair of ClostraBio and board member at Grove Biopharma.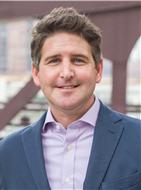 Patrick Flavin, JD
President, Portal Innovations; Co-Founder, Matter
Patrick brings more than 20 years of experience in health tech and life sciences, including executive leadership positions at Arches Technology, Outcome Health and closerlook. Patrick was a Co-Founder and Executive Director of MATTER, a Chicago healthcare technology startup center and innovation hub. He also helped build biotechnology companies MediChem Life Sciences and Advanced Life Sciences.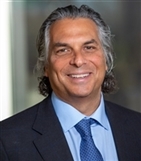 Neil Fleshner, MD, MPH, FRCSC
Chair, Division of Urology, University of Toronto
Dr. Fleshner is a surgeon and clinician scientist and an established leader in the field of cancer prevention. He has achieved international renown as a talented cancer researcher who has made significant contributions in the field of urologic oncology. His research priorities include translational, clinical and health services research, focused primarily on understanding of prostate cancer pathogenesis, progression and prevention.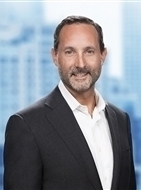 Brian Friedman, JD, MBA
Managing Director, Equity Capital Markets, William Blair
Brian Friedman is a managing director for William Blair based in the firm's Chicago office. He originally joined William Blair's investment banking team in 2020. Before joining William Blair, he worked for Paragon Biosciences, First Analysis Securities Corporation, National Securities Corporation, Robotic Ventures and Guggenheim Partners/Liberty Hampshire.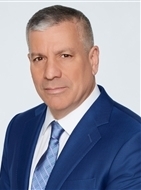 Charlie Gasparino
Senior Correspondent, FOX Business Network
Charlie Gasparino serves as Senior Correspondent for FOX Business Network, covering the latest news involving major events impacting finance, the economy and politics. A recipient of numerous business journalism awards, Gasparino is the author of New York Times best-selling financial book "The Sellout: How Three Decades of Wall Street Greed and Government Mismanagement Destroyed the Global Financial System" as well as the critically acclaimed books "Blood on the Street" and "King of the Club: Richard Grasso and the Survival of the New York Stock Exchange."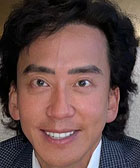 David Hung, MD
Founder, President, and CEO, Nuvation Bio; formerly Founder and CEO, Medivation
David Hung was the Founder/CEO of Medivation (NASDAQ:MDVN) which developed Xtandi for the treatment of castration-resistant/sensitive prostate cancer. Today Xtandi is the world's leading prostate cancer therapy, with approximately $6 billion in annual revenue. Medivation also developed and received FDA approval for Talzenna, a PARP inhibitor, which in combination with Xtandi (TALAPRO-2) recently improved radiographic PFS by 37% in first line mCRPC.
David is currently the founder/CEO of Nuvation Bio (NYSE:NUVB), a next generation oncology company.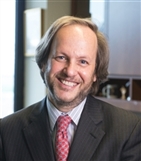 Steven Kaplan, MD, FACS
Professor of Urology, Icahn School of Medicine at Mount Sinai
Dr. Kaplan is a serial entrepreneur and founder of Medidata Solutions Inc. (electronic data capture), Medivizor, Inc. (medical informatics) and InspiReN (digital analysis of patient experiences). He is also the current AUA Research Chair.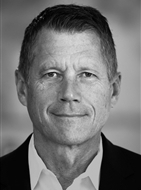 Theodore Lamson, PhD
Co-Founder, Neotract; Co-Inventor, UroLift
Recipient of the 2018 Endourological Innovation Award, Dr. Lamson has spent over 30 years launching new medical technologies, authoring over 100 patents and helping to build successful MedTech ventures.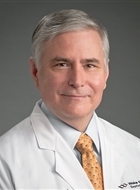 John McConnell, MD
CEO Emeritus and Professor of Urology, Wake Forest Baptist Medical Center
Dr. McConnell is the CEO Emeritus and Professor of Urology at Wake Forest Baptist Medical Center. He was the inaugural CEO after functionally merging institutions (Wake Forest University Health Sciences and North Carolina Baptist Hospital) into a fully integrated academic medical center. In 2017, he also started Wake Forest Healthcare Ventures, which became part of the WF Center for Healthcare Innovation. He serves on the Advisory Board of FCA Healthcare Fund, an early stage venture capital investment fund.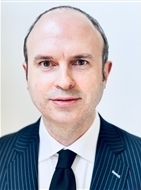 Michael Ragan
Executive Director, Healthcare Investment Banking, Morgan Stanley
Michael Ragan is an executive director at Morgan Stanley in the investment banking division in the healthcare group. He is a senior coverage banker on the medical technology team with more than 20 years of investment banking experience.
Jim Robinson
CEO, Urovant Sciences
Jim Robinson is currently Chief Executive Officer and member of the Board of Directors of Urovant Sciences, Inc. Jim previously held the position of President and COO at Paragon Biosciences and Alkermes PLC, and was the President, Americas Operations at Astellas. Jim is a founding member of Matter.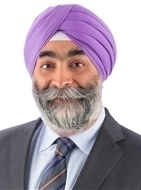 Amarpreet S. Sawhney, PhD
General Partner, Incept LLC
Dr. Sawhney is the CEO of Instylla (embolic therapies), Rejoni (uterine health) and of Pramand LLC (biosurgery products). His innovations are the subject of over 120 issued and pending patents in biomaterials and bio-surgery.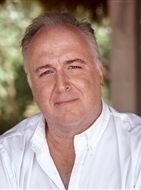 Kevin Slawin, MD
Founder & Managing Partner, Rapha Capital Management, LLC
Dr. Slawin is the Founder and Managing Partner of Rapha Capital Management, LLC, which manages thirteen SPIVs, Rapha Capital Investment I – XIII, as well as Rapha Capital BioVentures Fund I and Rapha Capital PE Life Sciences Fund V and VI. He is the Chief Strategic Officer of the SPAC, Arbor Rapha Capital Bioholdings Corp. I.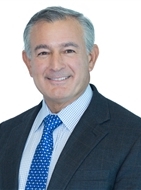 Mitchell Steiner, MD, FACS
Chairman, President, and Chief Executive Officer, Veru
Dr. Steiner is Chairman, President & CEO Veru; CEO Aspen Park; President OPKO; Founder CEO GTx; Chairman University of Tennessee Urology; Board Certified Urology; Urology Johns Hopkins; MD University of Tennessee; and BA Vanderbilt University.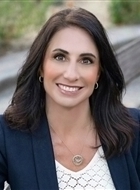 Susan Stimson
President & CEO, Zenflow, Inc
Susan is a recognized leader in the medical device industry having spent over 25 years developing & commercializing new medical technologies. Her commitment to innovation spans corporate, venture capital and board director roles.
Jennie Xue
Senior Managing Director, Guggenheim Securities, LLC
Jennie has specialized in medical device investment banking for more than 13 years, including advisory focusing on mergers and acquisitions, public equity and debt financings, private equity and venture capital investments. Prior to joining Guggenheim, Jennie was on the Healthcare investment banking group at Merrill Lynch and Bank of America Merrill Lynch. Jennie received BS from the Wharton School and a BSE from the Engineering School at the University of Pennsylvania as part of the Management & Technology dual degree program.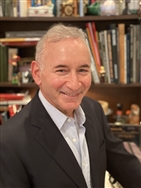 Michael J. Young, MD, FACS
Department of Urology Director, Division of Innovation and Technology University of Illinois Chicago
Dr. Young, an accomplished, board certified researcher, clinician and administrator, has headed Urology sections at Advocate Illinois Masonic Medical Center and Presence St. Joseph Hospital and Medical Center, both in Chicago. Michael has extensive clinical and research expertise in urologic cancer/gonadal tumors, genitourinary surgery and related areas.