Reverse Pitch Presenters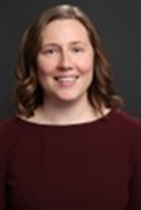 Jill Doubek
Director of New Business Development, Boston Scientific
Jill Doubek has been with Boston Scientific since 2014 and is responsible for New Business Development for its Urology business. In this role, she drives M&A, venture investments, technology licensing, and external partnerships across the Urology franchises, including Stone and Lasers, Prostate Health, Prosthetic Urology and Pelvic Floor. Prior to this role, she worked in Boston Scientific's Neuromodulation business and was responsible for business development, portfolio analysis, strategic planning, and analysis of new markets. Jill has a BA from the University of Chicago and an MBA from Duke University's Fuqua School of Business.

Ronald A. Morton, JR, MD
Vice President of Clinical Sciences, Urology and Pelvic Health Division, Boston Scientific
Dr. Morton is a highly accomplished Academic Physician Scientist with more than 25 years of success in the medical, biotech, and pharma (branded focus on oncology) industries. Leveraging his extensive experience with the application of digital tech to education and infrastructure for support of clinical trials, Dr. Morton is a valuable asset to companies seeking guidance through the FDA approval process, new drug applications and approval thereof, strategy for taking drugs to market, risk evaluation, and physician training. His broad areas of expertise are clinical trial design, clinical development of new products, repurposing of existing products, and influencing physician behavior to emphasize technology integration. He has had numerous Academic Appointments.
Dr. Morton is the V.P of Clinical Sciences for the Urology and Pelvic Health division of Boston Scientific, a position that he has held since August of 2015. Prior to joining Boston Scientific, via acquisition, Dr. Morton worked for Endo International plc as Chief Surgical Officer, American Medical Systems. American Medical Systems (AMS) is a division of Endo International focused on urologic medical devices. In both positions he has been/is responsible for all clinical development for medical devices for three business units with AMS (Men's Health, Women's Health, Prostate Health), and adding a fourth (Endourology & Stones) after the acquisition of AMS by Boston Scientific. As the V.P. of clinical sciences Dr. Morton oversees the development of all divisional clinical protocols globally, global physician training, ensures compliance for all HSP interactions and marketing materials, is responsible for divisional clinical contact with regulatory bodies such as FDA, TGA (Australia) and European notified bodies. In addition Dr. Morton oversees strategic implementation of the global investigator-initiated research program including defining targeted areas of interest aligned with overall business strategy. Direct reports include Sr. Director of Clinical Sciences and Operations (3), Sr. Manager of Biostatistics,. Manager of Clinical Safety and Sr. Manager of Physician Training.
Previously, Dr. Morton worked for GTx, Memphis, TN as Chief Medical Officer. Some of his responsibilities included developing all clinical strategy for company assets from preclinical to NDA submission, and managed all clinical activities for a biotech company with 3 products in late stage development. He oversaw all management of medical affairs including KOL interactions, disease state awareness symposia, national and international meeting and congress participation.
Dr. Morton holds a B.A., Natural Sciences from The Johns Hopkins University, and attained an M.D. – Medicine from The Johns Hopkins University of Medicine. He has Board Certification as a Diplomat, American Board of Urology. He has received numerous honors and awards and sat on Committees by invitation. Dr. Morton sits on the Board of Scientific Advisers for the Gateway for the Gateway for Cancer Research, and is Founding Board Member of the Intracultural Cancer Counsel.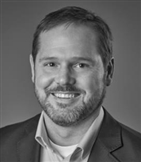 Dan Merz
Chief Technology Officer, Laborie
Dan has over 15 years' experience in driving innovation within Urology through leadership roles in R&D, clinical development and regulatory affairs at American Medical Systems, Uroplasty/Cogentix and now Laborie. Dan has been with Laborie since 2018 through the acquisition of the Uroplasty/Cogentix business. His role is to provide engineering, clinical research and reimbursement leadership supporting both organic and inorganic portfolio development.
Dan received his BS in Biomedical Engineering from Northwestern University, with additional clinical research experience in electrophysiology and structural heart device applications include pacing, defibrillation, PFO and ASD closure, as well as surgical and transcatheter heart valves.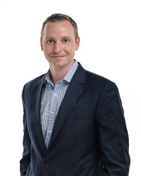 Jordan Milford
Executive Director of Business Development and Strategy, Olympus
Jordan currently focuses on mergers and acquisitions for the Olympus Therapeutic Solutions Division with focuses on the GI, Urology, and Respiratory device businesses. He joined Olympus in 2013 supporting the GI device marketing team and is currently responsible for delivering inorganic business growth through acquisitions, venture investments, technology licensing, co-development agreements, joint ventures and divestitures. Prior to Olympus, Jordan developed medical devices in the fields of Spine and Trauma for Depuy Synthes and Biomet. Jordan received his MBA from Villanova University and his BS in Biomedical Engineering from Virginia Tech.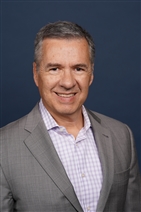 Alberto Bianchi, PhD
Pfizer Oncology Search and Evaluation Lead, WW Business Development
Alberto Bianchi joined Pfizer's WW Business Development organization in 2007 and had various roles supporting several therapeutic areas including Lead of Search & Evaluation for Oncology starting in 2016. He has supported the GU franchise since 2019.
Alberto began his pharmaceutical career as a scientist at Bristol-Myers Squibb in Oncology Drug Discovery. He subsequently joined the WW Business Development group at BMS leading external opportunity assessments in the Immunology and Inflammation areas.
Alberto received his PhD in Molecular and Cellular Biology from The University of Texas and pursued post-doctoral fellowships at the M.D. Anderson Cancer Center, Houston.